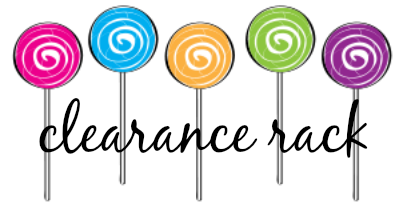 Summer is winding down and that means a new season is almost here! And that means it's time for some change. What else does it mean? New Clearance Rack deals! Save up to 60% on select products. These deals won't last forever though, so fill up your shopping bag before supplies run out!
Click on the LollyPops above to see all the new goodies that are available now! You'll be happy you did!
Contact me with any questions or comments… if you still need a new 2017 Holiday Catalog, email me at lori.pinto@gmail.com and I will be happy to pop one in the mail for you today!
Happy Shopping and Happy Stamping!
Lori