STAMPIN' UP! BONUS DAYS ~ JULY 1 – 31! EARN IN JULY. REDEEM IN AUGUST!
For every $50 (on a single order before tax and shipping) you spend between July 1 and July 31st, you will earn a $5.00 bonus coupon that you can redeem between August 1 and August 31!
IMPORTANT DETAILS FOR EARNING DATES (JULY 1 – JULY 31)
Keep Your Codes! Save both the email containing your Bonus Days coupon AND write down the coupon codes in a safe place! Codes cannot be resent if the email is lost and lost codes cannot be recovered!
Requires Email! An email address is required to participate; bonus days coupon codes can only be delivered by email.
No Limit! There is no limit to the number of coupons you can receive per order or throughout the duration of the promotion.
IMPORTANT DETAILS FOR REDEEMING DATES (AUGUST 1 – AUGUST 31)
No Limit! There is no limit on the number of coupons participants can use on an order during redemption.
What Will You Use Your Coupons For? Bonus Days coupon codes can be redeemed for any Stampin' Up! product, excluding Starter Kits, Stampin' (Host) Rewards and Paper Pumpkin month to month subscriptions. New Pre-paid Paper Pumpkin kits (1, 3, 6 and 12 month fixed subscriptions) can be discounted with Bonus Days Coupons.
I'll have more on this later, but here's a little sneak peek at an Exclusive – Limited Time Bundle – Available August 1- 31st only!
You've heard of Christmas in July Specials, right? Well, think of the bonus coupons you will receive in July as a Christmas gift to yourself in August!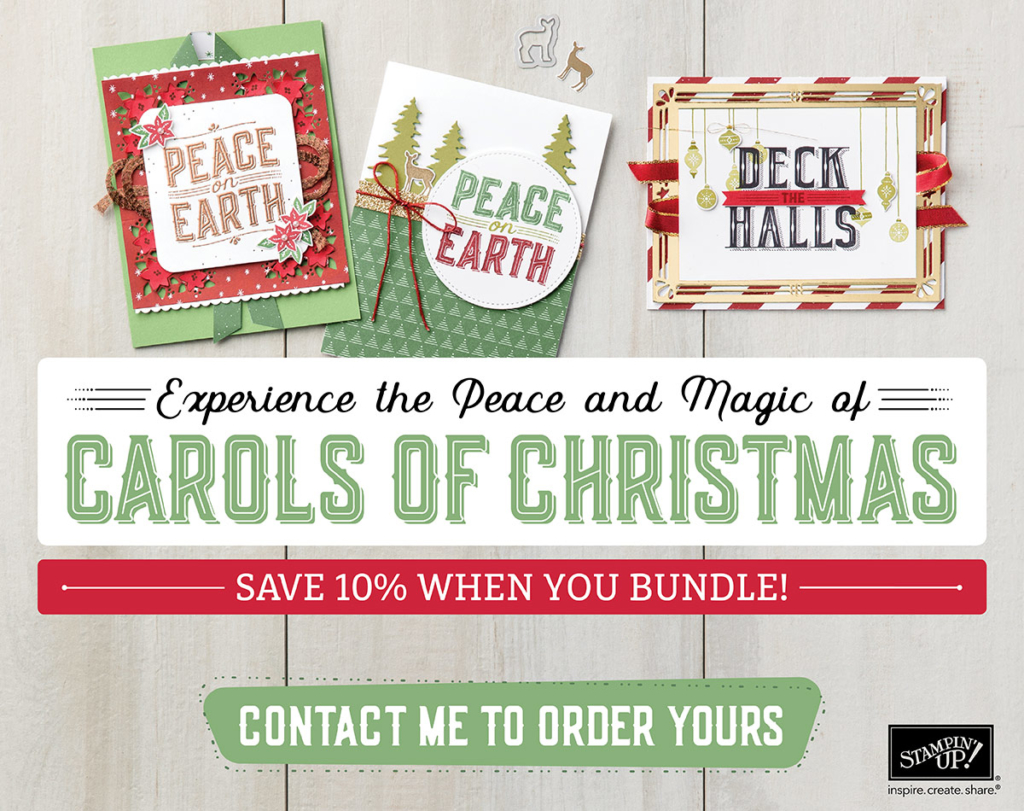 Like, I said… more info (and samples) will follow on the Christmas Bundle, but for now ~ enjoy accumulating those bonus coupons in July!
When you do make your purchase, please remember to use the July Host Code -SDJEDMAN  so that I can continue sending a free thank you gift at the end of the month! 🙂
If you are not currently working with a demonstrator, I would love to have you as a customer. I offer excellent customer service and free items with qualifying orders. If you place an order with me this month, you will automatically be added to my Holiday Catalog mailing list. You will receive your catalog mid-August! Feel free to contact me with any questions or comments! I would love to hear from you!
Thanks for stopping by today! I hope you get a chance to visit again soon!
Happy Stamping!
Lori