Memorial (Day) Week Freebie Special….
I know we've been teasing you with all these sneak peeks of the fabulous products in the new 2017-2018 Annual Catalog that are not available for purchase until June 1st!
Well, I don't want you to have to wait any longer for a great deal, so take a second look at the current catalog. A great place to focus on are all the bundles that will not  be carrying over (see list below). These stamp sets and dies will still be available for purchase, but NOT as bundles! That means you will have to pay 10% more after June 1st! Now that's just silly! 🙂
I have put together a special freebie deal for the week of the Memorial Day Holiday that I know you will enjoy!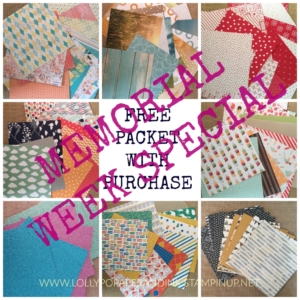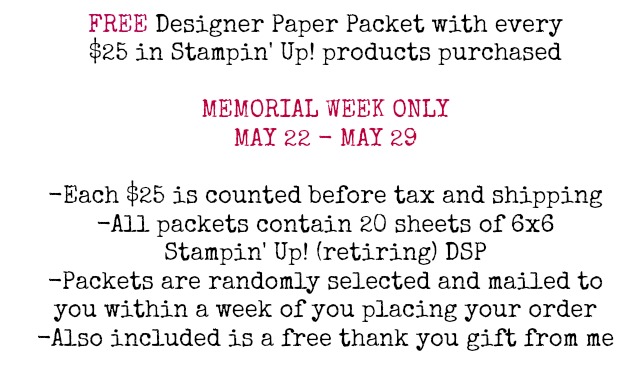 Take a look at all of these bundles that will be retiring as bundles once the new catalog comes out! This is a great way to stock up, save money and receive a packet of designer series paper for free! I hope you will take advantage of this special deal today! 🙂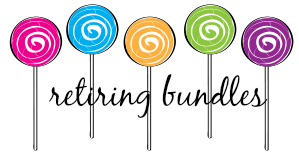 If you are not currently working with a demonstrator, I would love to have you as a customer. I offer excellent customer service and free items with qualifying orders. And there is always that little thank you gift at the end of the purchasing month that I am happy to send you. If you would like a copy of the new Annual 2017-2018 Catalog, just email me and I will be happy to pop one in the mail for you.
Feel free to contact me with any questions or comments! I would love to hear from you!
Thanks for stopping by today! I hope you get a chance to visit again soon!
Happy Stamping!
I hope you have a safe and Happy Memorial Day!
Lori