Just a couple more weeks until the SALE-A-BRATION event of the year!
I want to be sure all my customers have the catalogs in their hands so they are ready to place their order when the OCCASIONS AND SALE-A-BRATION catalogs go live! Mark your calendars – – – the event begins on January 4, 2017!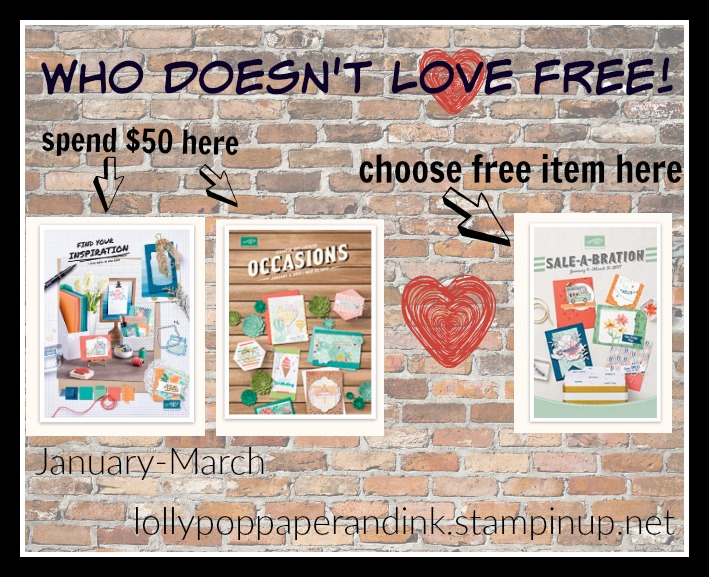 Please contact me today if you need a catalog! I will be happy to send both the Occasions and Sale-A-Bration catalog out to you today! And of course, the Annual Catalog, if you don't have one already!
Once you have the catalog in your hands, you will see that it's such an exciting deal…there are so many beautiful stamp sets and paper available for FREE from the Sale-A-Bration catalog. And all you have to do is spend $50 in the Occasions and/or Annual Catalog any time from January 4th through March 31st! This is one free item for every $50 you spend!
Thanks for stopping by today! You can contact me at lori.pinto@gmail.com if you have any questions or need more information – or need these catalogs!
Have a happy, safe and wonderful holiday season!
Happy Stamping ~ Lori