This is a sample card that I will be using to demonstrate a project at my next 'Girls Stamping Club' this week.
This card was made as an alternative design to the October Paper Pumpkin kit! The great thing about these kits is that you have everything you need to make 8 cards or paper crafts with instructions – OR you can choose to do whatever design you have in mind!
And to make the deal even sweeter, you always have the stamps and ink to use on future projects!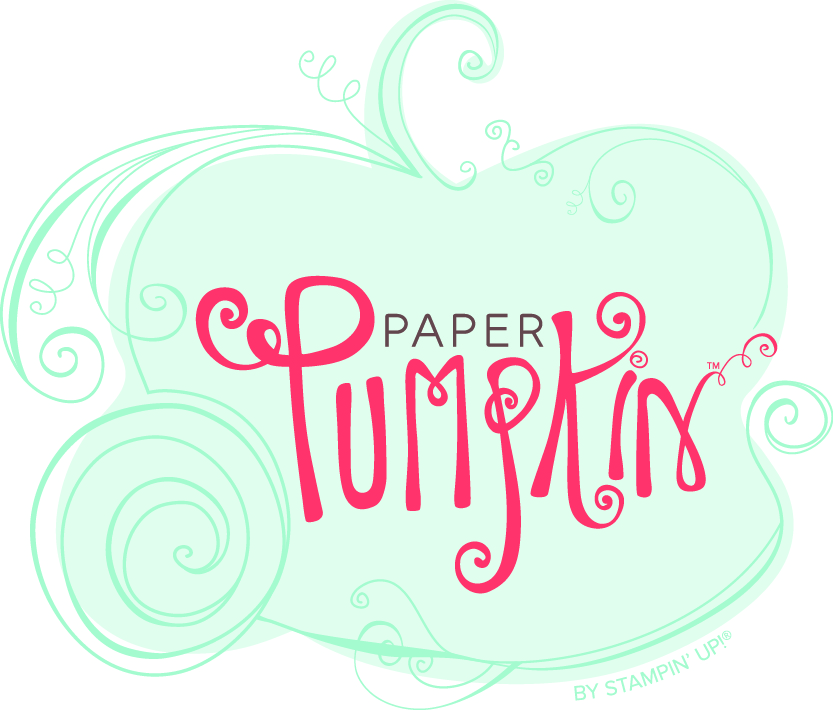 So, if you don't have the room or desire to store your paper crafting project supplies, this is a wonderful alternative, as it comes in a cute little box for storing your pint size supplies. You can get a one, three or six month subscription and always have stamping supplies on hand!
Contact me for more information about Paper Pumpkin. I'd be so happy to share this great idea for stampers of any level!
I hope you enjoyed this card today! Happy Stamping!
Lori