This is a 'Change It Up!' card that I did on the Thankful for You – Sheltering Tree card from last week! I should say 'change it down' in this case because I took away all the color and made it monochromatic this time!
I still used the stamp set from Sheltering Tree – this time for both the tree trunk and the leaves. I used Tip Top Taupe for the ink, used a beige and white patterned paper for the first layer and finished with a flat twine ribbon and frayed the edges.
I hope you like this Change It Up Card! for this week. If you would like to order any of the products I used for this project, I hope you will give me the opportunity to shop through me. If you have any questions or comments, please leave me a message below. I have listed all the products that were used below. If you just want to browse the catalog, be sure to check out the clearance rack and the specials that are going on through October!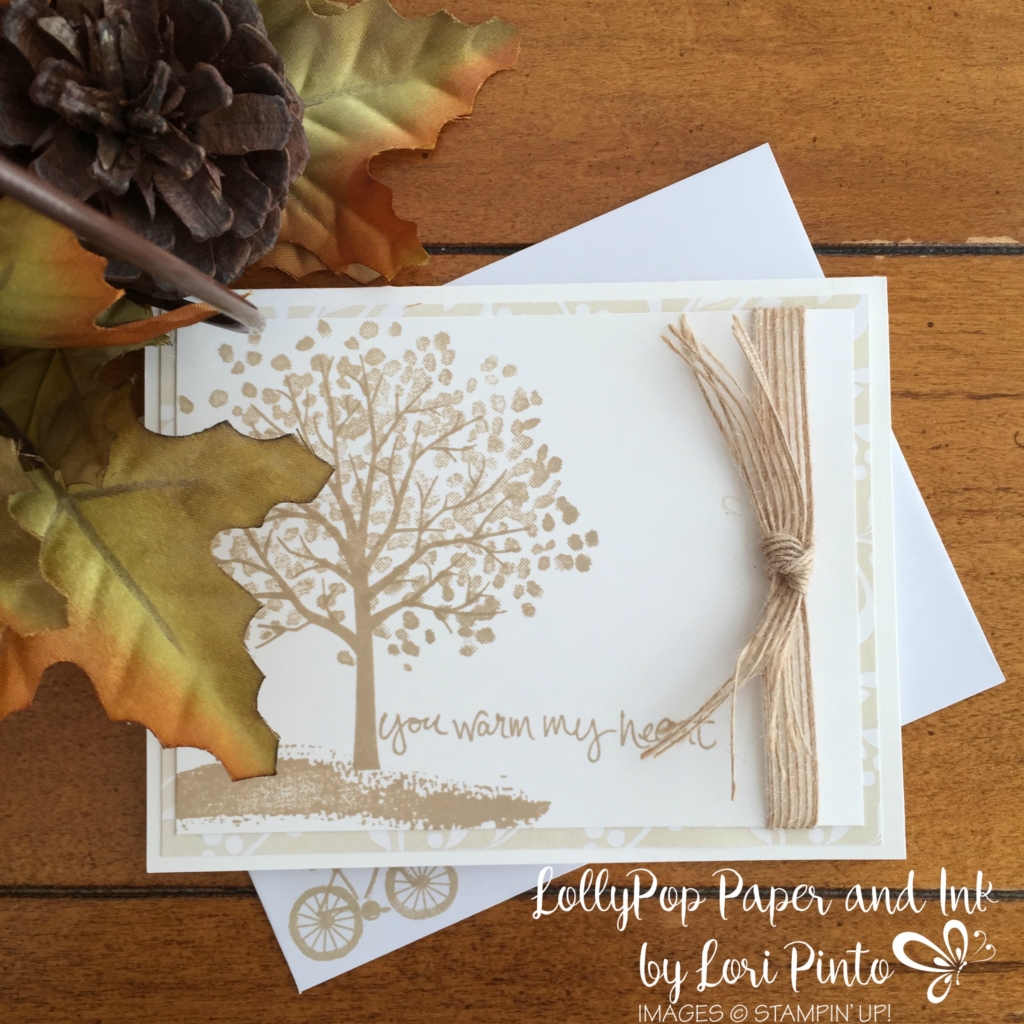 Thanks for stopping by today and I hope you get the change to visit again soon!
Happy Stamping!
~Lori~