About LollyPop Paper and Ink
LollyPop Paper and Ink is all about my love of all things paper! As an Independent Demonstrator for Stampin' Up!, I get to share my handcrafted cards with other paper lovers and hopefully inspire them to create their own!
My love of paper started years ago. As a former Pre-K Teacher, doing paper projects with the children was my all time favorite part of the day! In recent years during some family struggles, retreating to my craft desk (even for fifteen minutes) was an immediate escape into a place of clear creative mind-space and relaxation that would keep me coming back for more each time. It is such a win-win to be able to do what I love, be constantly inspired by other crafters and then to share the process and result with the crafting community of Stampin' Up! and beyond!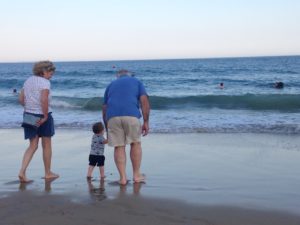 I live in Danbury, Connecticut with my husband and the best Golden Retriever ever, appropriately named Bella. We have two grown children and one precious grand baby. When I am not making cards, I love to be in the garden, walk, bake and sail with my husband.
I should explain about the LollyPop…. Instead of Grandma and Grandpa, my husband and I are Lolly and Pop to our delicious grandchild!
I am so appreciative that you stopped by my blog today. I hope you see what you like, like what you see and find a moment to come back to it sometime soon!
Happy Stamping! ~Lori~