Please see bottom of this post regarding the ordering status of the Daisy Delight Bundle!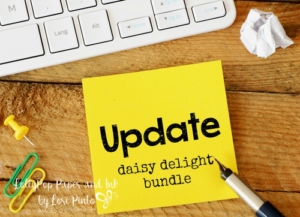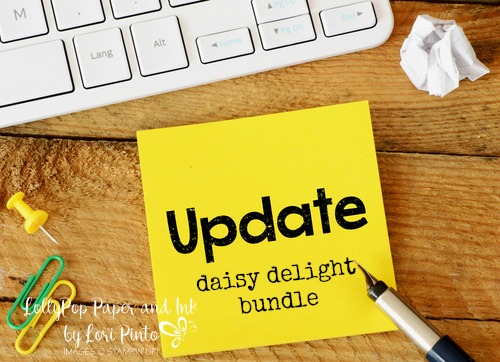 This Daisy Delight stamp set and bundle is so versatile and popular and is really one of the less expensive bundles that you can get. It is so popular that the Daisy Punch (as of today) is on backorder, but so many of the items backordered have a way of getting back in stock way sooner than originally stated. So I suggest that you order this bundle now and fingers crossed the punch gets to you sooner than later!  🙂  I promise it is well worth the wait!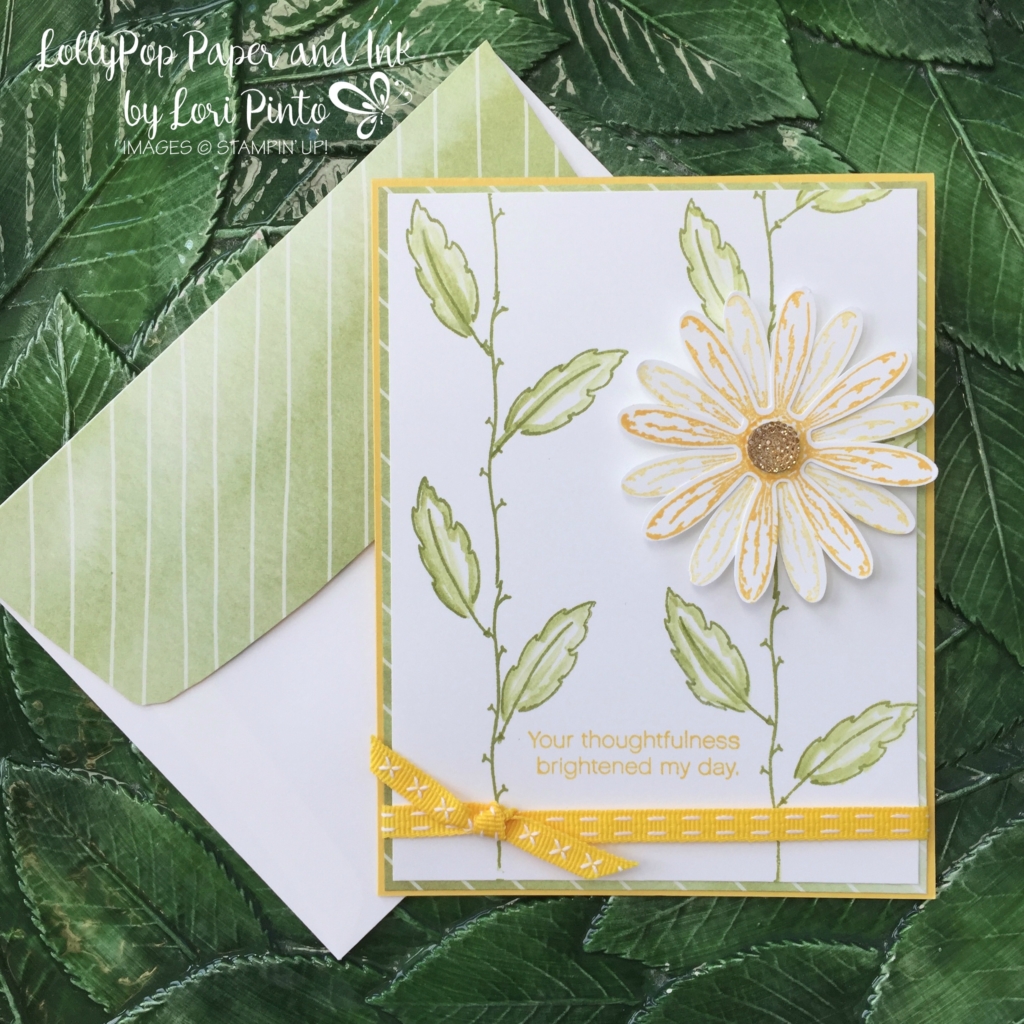 One of my favorite things about our DSP is that it lists all the colors that coordinate with each of the 12 sheets of patterned paper. This is so helpful when you need a quick reference in deciding on coordinating colors for your card design.
As an alternative, I have a free PDF available if you would like to download it. It's called the Designer Series Paper, Stacks and Coordinating Cardstock Color Chart. Feel free to download and print it. Click here for PDF .
I was actually inspired for this design by a card I received for Mother's Day! It just screamed 'Daisy Delight Bundle' to me. I kept the margins pretty tight because I wanted to leave as much space as possible for the focal layer – and the beautiful daisy! My first layer was 4-1/8 x 5-3/8 from the Delightful Daisy DSP and the focal image layer (Whisper White) was 4 x 5-1/4. I used Pear Pizazz ink for the stems and leaves and Daffodil Delight ink (stamped both on and off) for the daisy and also for the sentiment.
Here is photo of my 'inspiration'..  🙂
I do love the beautiful coordinating Daffodil Delight Double Stitched 1/4″ Ribbon that I used on this project. There is a beautiful crisscross on one side and dashes on the other side. I love the 1/4″ size because it is so easy to work with and tying a bow is easy peezy.
This is a fabulous stamp set and bundle that I know will be used over and over again. I hope you will consider putting this set on your wish list and shopping list for the June 1st release of the annual catalog.
If you don't have a copy of the new 2017-2018 Annual Catalog yet, just email me at lori.pinto@gmail.com and I will pop one in the mail to you today. I also have a free PDF Wish List for you to keep track of your 'must haves' and 'maybe next month' list for once the catalog goes live in just a few days! Click here for free PDF
The 2017-2018 Annual Catalog goes live on June 1st!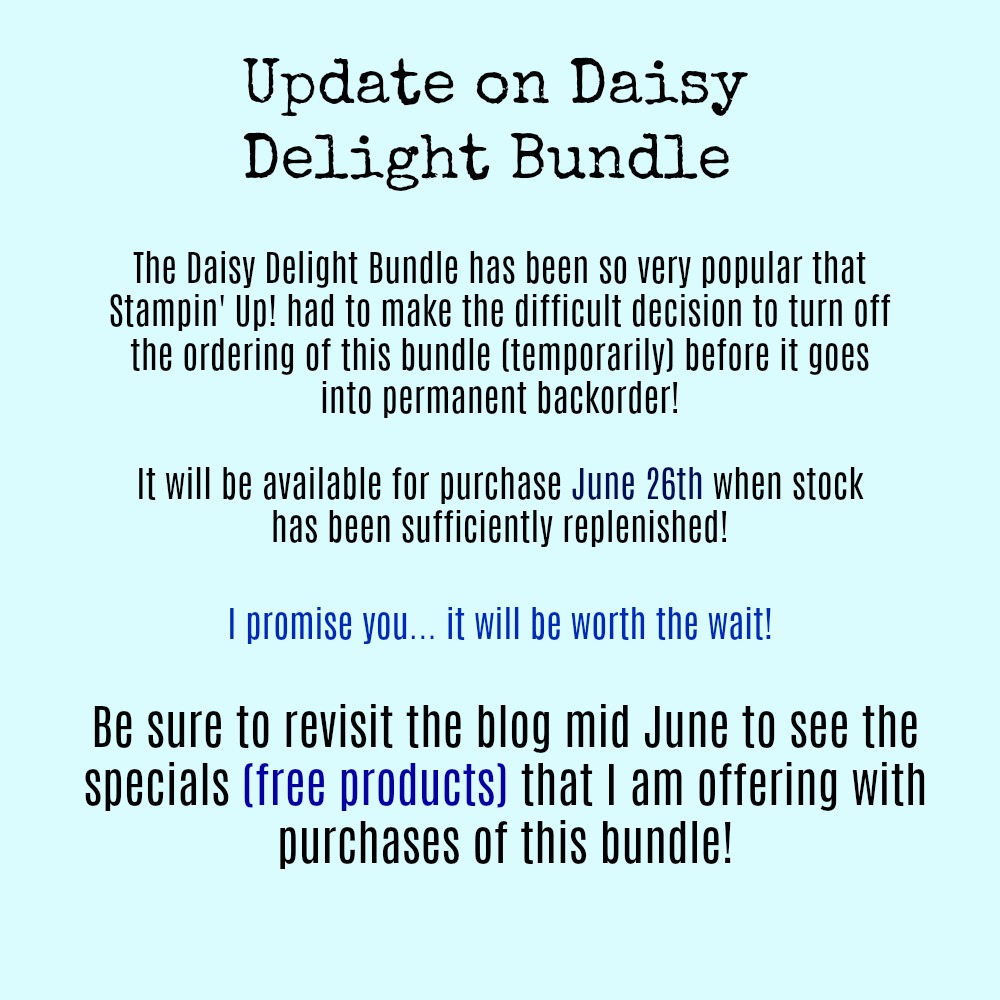 So, I hope you think about adding this Daisy Delight bundle to your wish list! Be sure to use the monthly host code so I will be able to send you a gift in the mail as a thank you for purchasing through me!
If you are not currently working with a demonstrator, I would love to have you as a customer. I offer excellent customer service and free items with qualifying orders. And there is always that little thank you gift at the end of the purchasing month that I am happy to send you!
Feel free to contact me with any questions or comments! I would love to hear from you!
Thanks for stopping by today! I hope you get a chance to visit again soon!
Happy Stamping!
Lori